The Ultimate Success Masterclass 2.0 teaches what the best of the best performers in the world know and use to remain at the top of their game. This comprehensive immersive journey of personal growth and development brings together and shares the traits, habits, wisdom, rituals, and beliefs common to the most successful 1%.
These few people at the top, the 1%ers, seem to be able to bounce from success after success, seemingly without much effort. Almost as quickly as they dream up new goals, they miraculously manifest……  We're talking about people like Elon Musk, Tim Ferris, Oprah Winfrey, Deepak Chopra, and many more.
The mind behind the formation of The Ultimate Success Masterclass course is Natalie Ledwell. And her inspiration was her desire to be able to achieve as the 1%ers do…. (Goal accomplished!). And then….. to be able to transfer the knowledge to others, like us, who want to achieve the same success for ourselves. The Ultimate Success Masterclass was developed for this purpose…. to help students reach beyond their comfort zones, enhance their gifts, and expand their understanding of who they really are.
It turns out that there is a basic universal formula that is utilized by the world's elite that enables them to perform at their peak whenever they desire. And for us, the good news is that we can learn this formula and apply it to our own lives to achieve our own unrealized goals and dreams.
So, let's find out more about The Ultimate Success Masterclass 2.0 and how using it can transform you into someone who achieves success in all you pursue…. which of course leads to a fulfilling, satisfying, and all-around better life experience!
Ultimate Success Masterclass 2.0 Review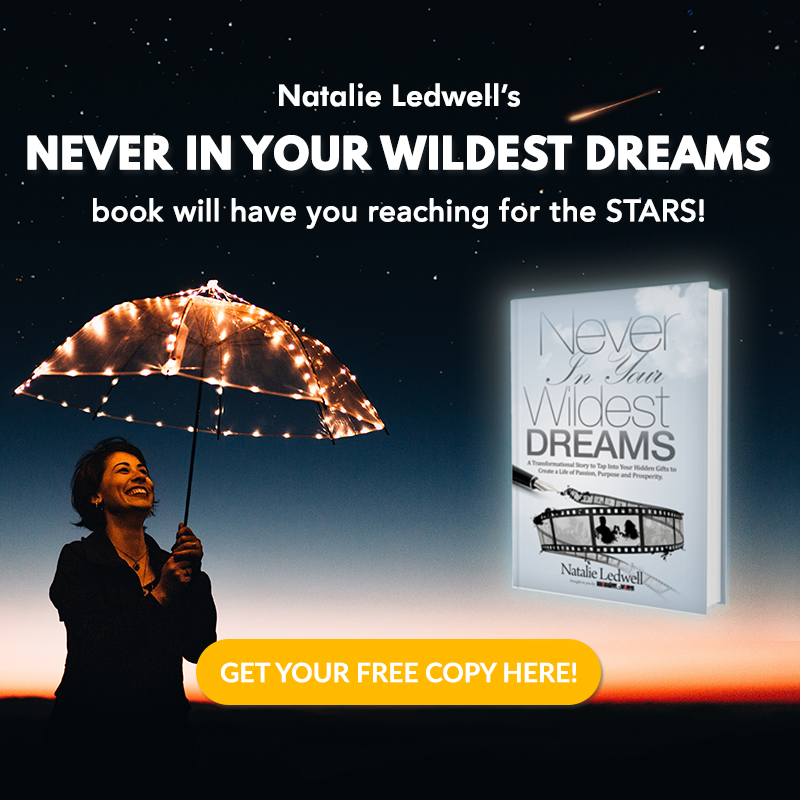 If you are like me, you will have studied and tried many different methods to achieve success. And while I kept getting glimpses of it, minor conformations that my meditations, positive affirmations, visualizations, and hypnosis, were leading me in the right direction, somehow I always felt that something important was still missing.
And for me, I understood what it was when I intuitively realized that to be successful, life needs to be experienced 'holistically.' Why? Because there's no point in having lots of money if you have no family, friends, or time to enjoy it. There's no point in having heaps of free time if your body is too tired and broken to enjoy it. And there's no point in having a large family if we are unable to provide them with the necessities for life or are too busy working and never have time for them.
Yes, life is to be lived HOLISTICALLY! We need to bring balance to all spheres of our being…. Our mental, emotional, physical, and spiritual aspects need to be brought into alignment with our goals and dreams for them to be real, valuable, and meaningful. And when all aspects of our being resonate with the things we wish to achieve, our energies align and ensure that we will achieve the success we desire.
And this is what The Ultimate Success Masterclass 2.0 will teach you. All the hard work has been done…. The success formula has been decoded and condensed into an easy-to-follow 12-week Masterclass series that if we copy, virtually guarantees that we can achieve success on our terms.  This comprehensive course brings together all the methods that successful 1%ers use and teaches us how we can implement them in our lives to achieve success.
What can you expect from the Ultimate Success Masterclass 2.0 course?
The NEW AND IMPROVED Ultimate Success Masterclass 2.0 is the accumulation of ALL THE BEST of the original version PLUS the ideas, requests, and innovations gathered by working with over 5.8 million people worldwide and interviewing over 5000 previous students…… so you know it's going to be THE BEST immersive journey for personal transformation available!
This course is basically a 'universal formula to superhuman success.' It works for everyone (if they are willing to do the work…. no lazy people please) because it brings together the best wisdom and tools from a wide range of personal development fields including Neuroscience, psychology, quantum physics, brainwave entrainment, and The Law of Attraction. This ensures there is something to help everyone achieve their goals, no matter what their learning styles are.
As the weeks go by, you can expect: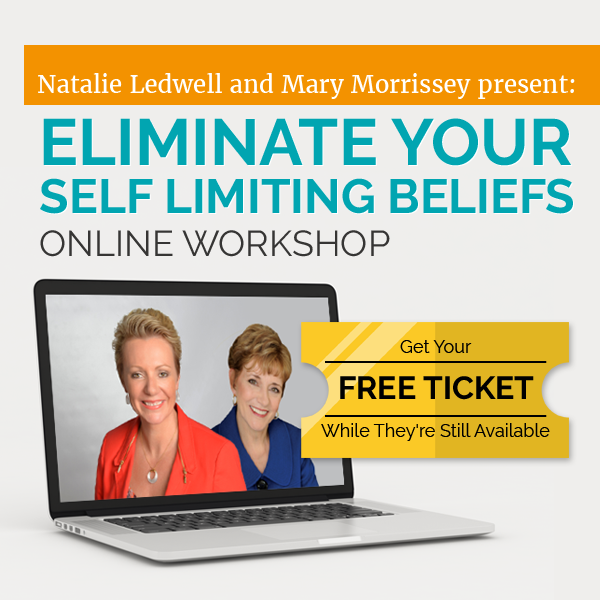 – Your work performance to improve in all ways, which can lead to raises, promotions, new opportunities, and insights leading to new career choices.
– To have a healthier perspective and breakthroughs regarding wealth, and be able to recognize new opportunities to get ahead financially.
– Mental, emotional, and financial freedom to create your life the way you want it to be…..
– Deeper and more meaningful emotional connections with family, friends, and co-workers that lead to a more fulfilling overall life experience.
– More personal energy resulting from an increased passion and enthusiasm for life in general.
– A greater desire for more experiences, more growth, better health, and a sharper mind…. Once ignited within, the spark for a better life experience does not stop! So even though you may have joined to improve your financial situation, all other areas of your life will benefit from your improved attitude, self-confidence, optimism, and energy.
There are 12 easy-to-follow learning modules in the Ultimate Success Masterclass 2.0 series.
Each module contains a unique piece to the Ultimate Success Formula. In each, you'll receive a paradigm-shifting video lesson, a downloadable PDF eBook, an audio download, and a step-by-step exercise worksheet….. all designed to change your psyche into a 'magnet for success.'
Module 1:

Creating an Abundant Vibration
Learn about the daily rituals used by successful people to tune into the frequency of abundance and success, and how to apply them so you become magnetized for opportunities, the right people, and wealth to come into your experience.
Module 2:

Setting a Powerful Intention
Learn about selecting and activating empowering intentions and goals that will best serve your desires for success.
Module 3:

Creating Empowering Affirmations
We can only create empowering affirmations once we have established clear intentions. Our minds need clear instructions and then with powerful techniques including Neuro-Linguistic Programming, we can program ourselves to achieve them.
Module 4:

Activating The Law of Attraction
This section goes deeper into The Law of Attraction including how to activate your Reticular Activating System to increase manifestation power. Also explained is how to benefit more by using the power of emotion and repetition in our daily rituals.
Module 5: Taking Inspired Action
Taking the 'right' action is critical to your success. And now you'll learn how you can tap into your 'inner guidance system' to discover the best way forward. A set of helpful 'tools' are given that helps keep you inspired and moving forward.
Module 6:

Eliminating Your Limiting Beliefs
This module consists of a process for eliminating limiting beliefs that are buried deep in our subconscious minds and elevating our vibrational state so more limiting beliefs cannot take root. (I thought this process would come earlier in the program, however, it didn't…… It is where it is, and it all works perfectly!)
Module 7:

Defining Your Core Values
Identifying and strengthening our core values is important for making the right decisions, regarding our careers, finances, relationships, and all areas of our lives. You will learn how to find your 'happy place' which is where we can access our most clarity.
Module 8:

Finding Your Passions
Janet Attwood, the #1 New York Times best-selling author talks about how to turn our passions into a focal point of our lives. She also takes us through the process in her book, 'The Passion Test' so we can discover what we are passionate about.
Module 9:

Breaking Through Your Challenges
As the title suggests, it's all about overcoming our biggest personal challenges to free up the path to success. Learning how to turn your challenges into fuel for future success is awesome!
Module 10:

Using Your Thoughts and Language for Success
Our thoughts and words ARE energy. They have a vibration and so can either prevent us from achieving the success we desire or take us closer to living our dream lives. In this module, you learn how to harness their power for your ultimate advantage.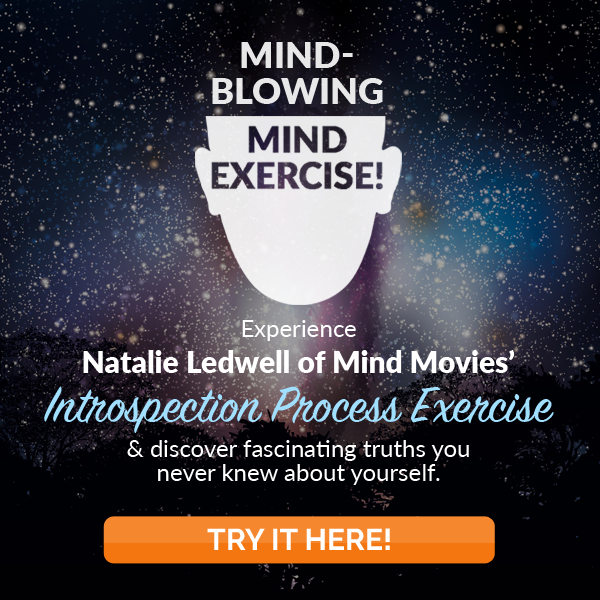 Module 11: Staying Connected to Source
Up until now, we have been learning to upgrade our 'internal tools' to achieve more. This module shows us how to connect more intimately with the Universal Mind, or Source Consciousness. This is where we align ourselves with the Universe and learn how to get the help we need to succeed, direct from the Source.
Module 12: Putting it ALL Together
You'll learn fun and easy techniques that help cement all the previous learning in place so you can effortlessly apply all of it into your daily life…… Simple!
At the end of each module, a congratulatory empowering digital gift package is given out that contains more peak performance tools. And each week, there is a LIVE VIDEO CALL with Natalie where she can answer all your questions and keep you pumped up to peak performance levels.
Enrolling today will entitle you to receive

two FREE BONUSES worth $661
Bonus 1: You will get the latest Mind Movies creation Kit to Help supercharge your manifesting power (value $197.) This is Natalie's most popular product and Mind Movies has been used by more than 5.8 million people worldwide to help supercharge the manifestation of their dreams.
It's simple yet powerful software used to create fully personalized 3-minute 'animated vision boards.' With it, we can combine vivid photos and images, emotionally inspiring music, and powerful affirmations to amplify our manifesting power so our passions, dreams, and goals become our reality.
You can check out my review of Mind Movies HERE: Mind Moview 4 Review
or go directly to the Mind Movies product page HERE: Mind Movies

Bonus 2: 12 months FREE access to The Subliminal Success Accelerator Mentorship Program (value $444.) This program provides exclusive training and support for the most committed members and includes:
– A live monthly teleseminar coaching call with either Natalie, or another personal growth expert including John Assaraf, Dr. Joe Vitale, and others.
– A subliminal audio created by Brainwave Entrainment expert Morry Zelcovitch. This audio specifically reprograms your subconscious mind for success with money, confidence, and productivity.
– A subliminal Tool that allows you to play your mind movies faintly in the background of your digital screens so you can always be feeding your subconscious mind with positively charged images and affirmations.
So, why should you enroll in the Ultimate Success Masterclass 2.0 interactive online experience?
Pros: – Easy to fit in with your lifestyle as you can study at your own pace.
– The daily rituals and Mastery exercises just take a few minutes each day, and the lessons can be spread out over several days if necessary.
– The training has a personal touch including engaging community forums, a secret Facebook page, a private messaging tool, and insider-only events.
– The modules are sequential so throughout the 90-day program you get to work through a powerful and proven system that ends in the results you desire.
– Lifetime access to all future course updates.
– There is a 60 day 'no questions asked' full money-back guarantee if for any reason you didn't achieve a major breakthrough in your life's circumstances…. whether it be finances, relationships, career, health, etc. (you can basically study the whole course within 60 days and if you're not happy, get all of your money back!)
Cons: – Ok, for me this is not a con, but for lazy people, it is….. because the reality is that you have to put in the work to make this program work for you! Therefore lazy people DO NOT APPLY because it will not change your life for you….. You can just go back to doing what you are doing and keep getting the same results that you currently have. After all, life's not so bad, right? But it could be better, yes?????
However, if you are prepared to lay the foundations for success in all areas of your life, for the rest of your life, then you need to take action NOW!
I say NOW because I know from personal experience that many times I didn't grab opportunities when they came up….. If I had have, I would be light years ahead in my journey now. So even though my personal life, my relationships, my finances, my health have all improved dramatically over the last couple of years, I can only dream of how much better things would be if I had begun my journey 10 years earlier…… So, from experience, I say to you, DON'T PUT OF FOR ANOTHER DAY WHAT YOU CAN DO NOW!
YOUR JOURNEY TO A BETTER LIFE CAN BEGIN RIGHT HERE AND NOW!
How committed are you to your own personal success? Are you committed enough to begin transforming your life for the better today?